We found 2 results for your search in 0.01 seconds: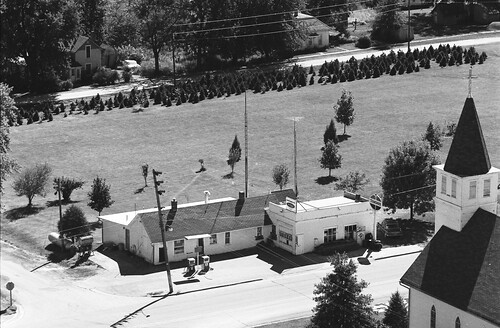 I think that's the steeple of the Kinross church where generations of young Catholics were confirmed! It is no longer there, and not sure about the little store/gas station that was across the street.
Yes, Sacred Heart Catholic Church steeple and Learned's Standard station across the street "Our Church" was closed June 30 1996 and burnt a year
We have 215 rolls of film from Keokuk County. That's about 7,560 photos. 87% of our collection is searchable in this county. If you don't find what you're looking for, try browsing our entire archive.