We found 2 results for your search in 0.01 seconds: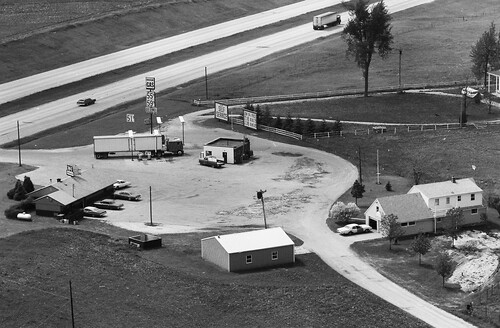 ?. Sign on top of building at left says "M&E Restaurant". Signs over gas pumps say "Badgerland Gas", "Regular 55.9", "No Lead 59.9", "Self Service Open 7 a.m. - 10 p.m.", and "Diesel 51.9".
We have 80 rolls of film from Washington County. That's about 2,880 photos. 25% of our collection is searchable in this county. If you don't find what you're looking for, try browsing our entire archive.