Our Mission
Preserving and presenting aerial photos of rural America in a way that evokes memories and encourages the sharing of our common history.
Who We Are
Vintage Aerial is small team of people with widely varying backgrounds who have come together in a common cause that each of us holds dear: preserving the heritage of rural America and sharing it with anyone and everyone who cares. We are passionate about history, about families and their shared experience, about story-telling, about technology and its powers. We created Vintage Aerial to share our passion for preserving the heritage of rural America – its images, its stories, its legacies.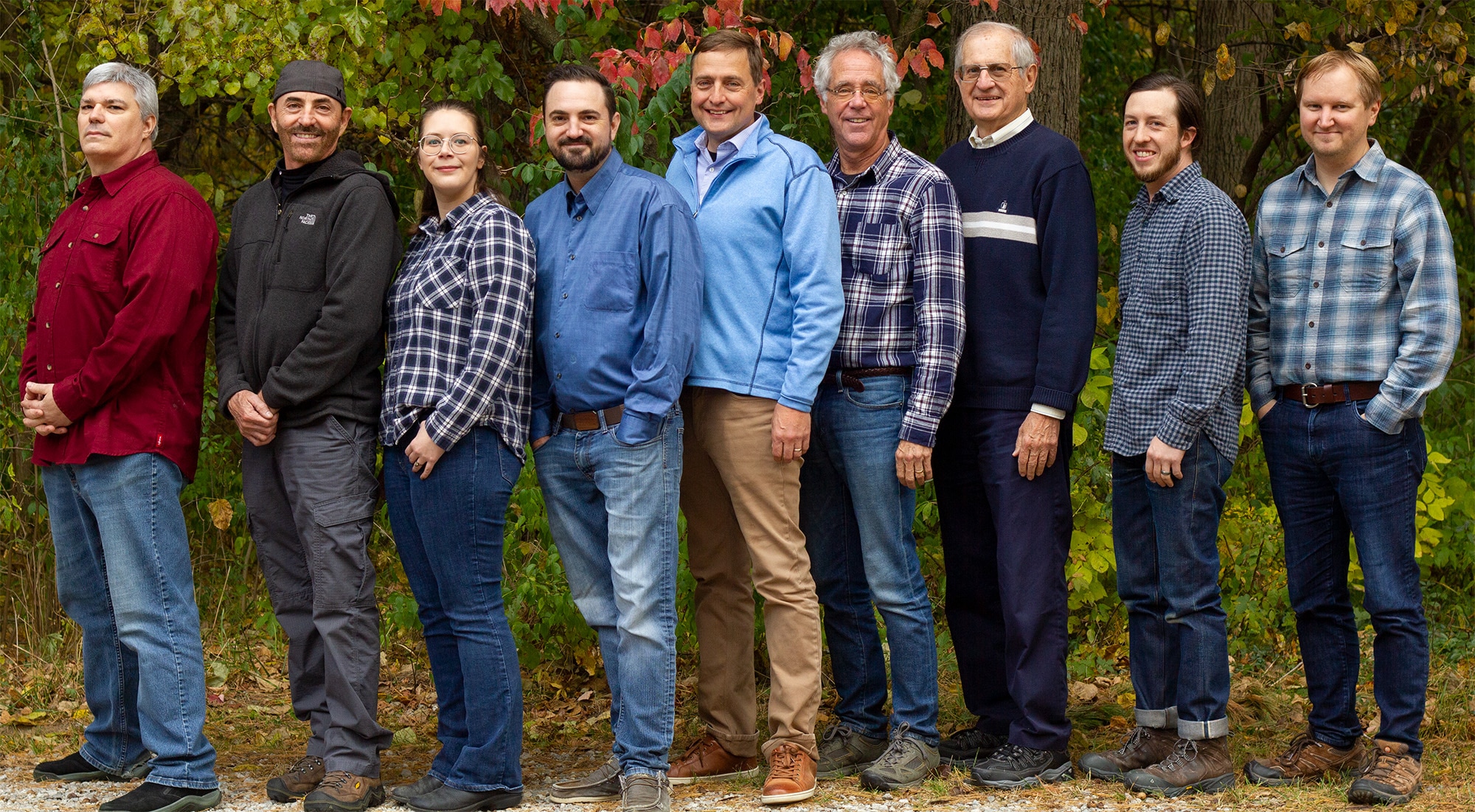 Our collection of over 18 million photographs spans the second half of the 20th century, documenting a time in American history when life revolved around rural communities and small farms. Our common American heritage happened in that time, in those rural communities. We want to share the period preserved in these photos, and the memories they represent, with the generations who came too late to experience it firsthand.
Vintage Aerial uses the latest in digital imaging and data storage technology to preserve these irreplaceable visual heirlooms. We are saving yesterday's memories with today's technology, for the tomorrows to come.
The History of Our Photographs
Humans have made pictures of their world and the things they care about forever. Aerial photography began right after the invention of the airplane. Consumer aerial-photographer businesses blossomed in the 1950s, selling aerial photographs of rural homesteads primarily to people who lived on them. Small local companies sprung up here and there across the country. And then there was Gale Astles, who saw the entirety of rural America as his province. He formed State Aerial Farm Statistics, believed to be the largest company of its kind in the world. For nearly fifty years, he operated the company, and over that time he created an aerial visual record of rural America. Our company has its roots in Gale's genius and drive
How We Began
Rural America went through enormous changes in the second half of the twentieth century, and those changes rocked the aerial-photography business. Demographic changes, massive shifts in the structure of American ranching and farming, and economic realities threatened the industry. But those changes did not change the inherent value of State Aerial's photo archive or its meaning to generations of Americans.
Through a combination of decades-long friendships, business connections, and the luck of random relationships, Gale Astles and his family entrusted the archive to the founders of Vintage Aerial, who envisioned the future of the archive, preserved and shared through the application of cutting-edge technology.
What We Do
After forming our company in cooperation with the Astles family, we undertook our work: Digitizing 18 million film photographs; using GIS technology to create an intricate method of pinpointing the photographs by their unique time-and-place coordinates; and displaying them through the resources of the Internet; engaging with people everywhere who have a connection to rural America - in other words, nearly everyone.
We make our photographs available online for everyone to view, appreciate, share, and comment on. By doing so, we are building an online community of vast breadth and depth.
We make our photographs available for purchase. We provide your family an heirloom-quality print of any photograph you find meaningful: the old family homestead, your grandparent's farm, or some other special place. This photo is a physical manifestation of your memories, a deeply personal reminder of that history. By connecting yesterday's memories with photographs from our collection, Vintage Aerial allows you to introduce your great-grandchildren to your grandparents through a photo of the home or farm they worked so hard for.
We license our photographs for uses that are indefinite, if not infinite – research, journalism, planning, documentary film-making, and other uses, some of which are only now being imagined.
How We Connect You with our Common Heritage
Your story is unique and personal to you. But the larger story of rural America is a quilt of individual memories and family stories.
Our collection of vintage photographs documents the historical patchwork of small farms and rural communities. By sharing your story with Vintage Aerial, you stitch your family's history into the colorful quilt of our shared American heritage. Collecting those stories is an important part of what brings us together at Vintage Aerial.
Our Future
From our inception, we have believed that our photo collection holds value and meaning that extends well beyond individual photos and the individual lives they document. The possible uses of our collection are as boundless as history itself, as limitless as human imagination. Whether you are interested in genealogy, or historical archives, or demographic data, or geologic change, or rural architecture, or the evolution of farm equipment, or… well, whatever you're interested in, we'd like to meet you, understand your interests, and find an intersection that can unite us in pursuing our shared goals. Get in touch with us–let's have a conversation. We can sit on the porch.