Products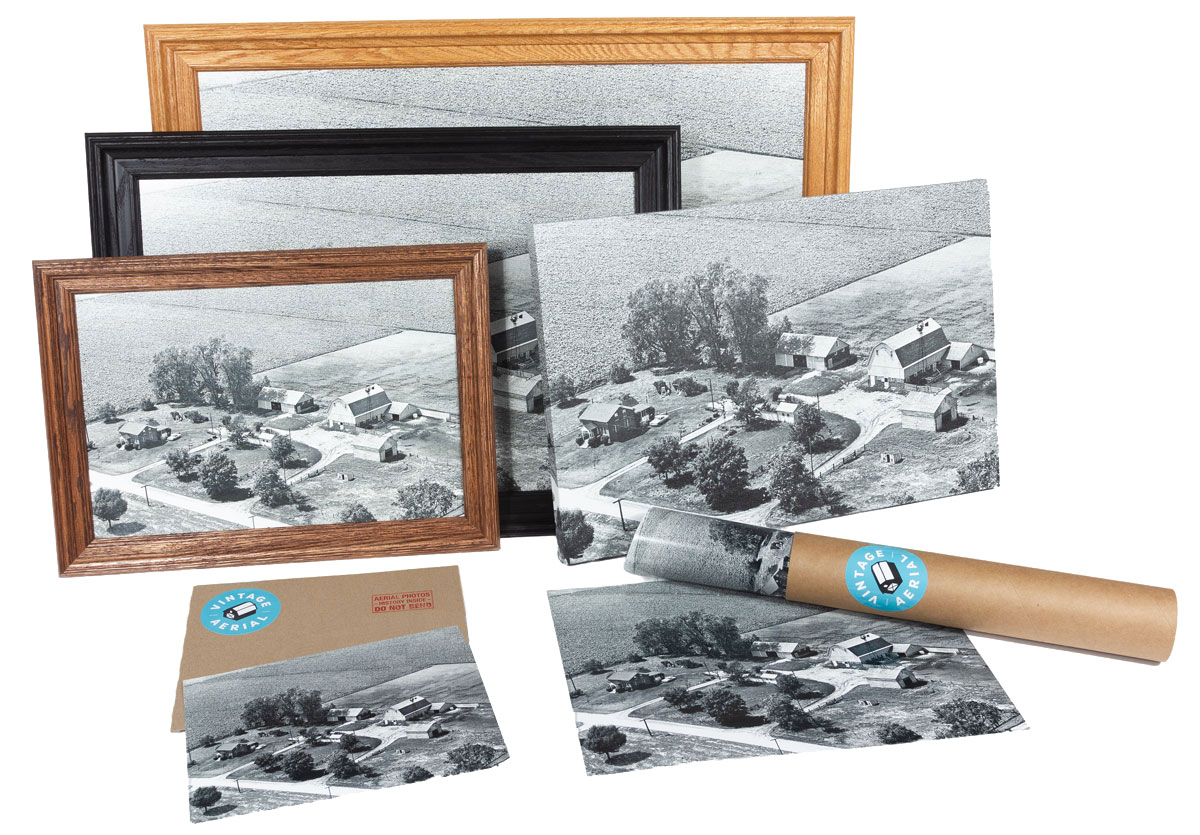 We create quality, lasting products that are instant heirlooms the day they arrive.
They are a display of our personal heritage and the palette from which the story of our lives is painted. For this reason, we've painstakingly selected exceptional materials that are paired with the beauty of the photographs in our printing and framing process.
| | Framed Print | Canvas Wrap | Photographic Print | Digital File |
| --- | --- | --- | --- | --- |
| Customer Rating | | | | |
| Professional Editing | | | | |
| Price | $179–$299 | $179–$349 | $79, $149 | $179 |
| Shipping | | | | E-mailed within 3 business days |
Satisfaction Guaranteed
Vintage Aerial has helped thousands of customers reconnect with their personal history with our unique aerial photos. If for any reason you're not completely satisfied, let us know and we'll make it right!
No one can put a price on memories. This is the one and only photo I have of my grandparents farm. They passed long ago as have all of these buildings. I do remember being there as a child and can identify with a simpler rural life.
Linda from Monroe County, MI
It was great to find a picture of my grandparents farm that has been in the family for 79 years.
Nikki from Highland County, OH
We actually are happy with the purchase. It brings back many memories of how our place looked years back. Thanks so much!
Shirley from Benton County, IA
This photo is of a farm my family and I grew up on. My husband bought me one which has given me so much joy. Now my niece is giving one to my brother so he can also remember the way it was shortly after we moved there. Everything is gone but the barn now. But our memories will live forever.
Helen from Kane County, IL
The print is extremely clear.
Matt from Butler County, PA
I was very pleased and happy to be able to go back in time to see this picture as the way it was in the beginning when we moved here. I never thought these memories could ever be seen again.
Hubert from Pike County, IL
Truly awesome pictures. So glad I bought two from different years. Very pleased.
Jodi from Shiawassee County, MI
I will be a repeat customer. Quality and historical don't always come together. In this case; I couldn't be happier.
Thomas from Williamson County, IL
Delivery was incredibly fast and the quality of the pictures: perfect. I have already recommended Vintage Aerial to friends in my community so they can look up the visual history of their property. I even found my grandparents' homestead location which is several hours from where I live. I am patiently awaiting the downloading of other areas of the country so I can add it to my historical files.
Carolyn from Scott County, MN
I looked a long time for photos of the farm I grew up on. This aerial photo brings back a ton of great memories. The farm's long gone but this picture keeps those memories alive.
Bruce from Rice County, MN
I'm very happy with my purchase and gave the photo as a gift. The recipient was very pleased as well. Thank you for a quality photo and quick shipping.
Jennifer from Somerset County, ME
Ordering was very easy. The hard part was waiting for them to arrive. Order tracking is provided so you can follow the progress. These are great family memories, sadly some of the people involved are not with us any more. We never took time to take pictures to preserve our history. we were to busy working and would do it someday. Now I have Family memories preserved for all to see.
David from Somerset County, PA
Thank you for the quality service. My father was extremely pleased and almost in tears when I gifted it to him for father's day.
Jude from Rock County, WI
My husband was so surprised and excited to receive this picture for his birthday. We have both enjoyed studying the picture and remarking on the changes that have taken place through the years, as well as, the things that haven't changed.
Kathleen from Adams County, IN
Such a great documentation of my ancestry to have as a family treasure. Thank you
Mary from Le Sueur County, MN
I absolutely love the photos I have gotten. Four in total, but I am hoping to find one more place if I can get an old address!
Tracey from LaSalle County, IL
Had a small issue with my order and customer service was amazing. They resolved it right away and followed through to make sure I was happy and the order arrived on time!
Jardon from Cass County, IN
Thank you for making these photos available for owners to have. The quality of the picture and frames are beautiful. Will enjoy passing this on to future family members.
Lou from Hancock County, IL
Love all the pictures of our grain bins and old home place over the years! Great job!
Karen from Boone County, IN
We have wanted an old aerial photo of our farm for some time. Thanks to you sending so many old rolls of film from your inventory I was able to search and find our place. You did a great job of framing it and I was able to give it to my husband for Christmas. It was the best surprise gift I've given him in a long time!
Tina from Allegan County, MI
Framed Print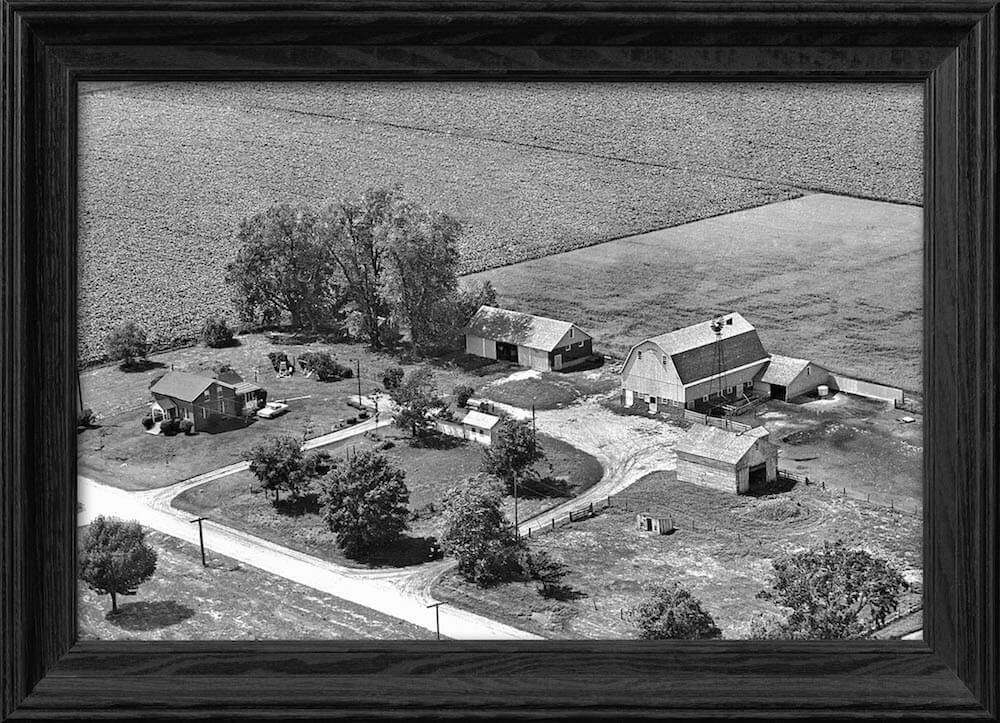 Black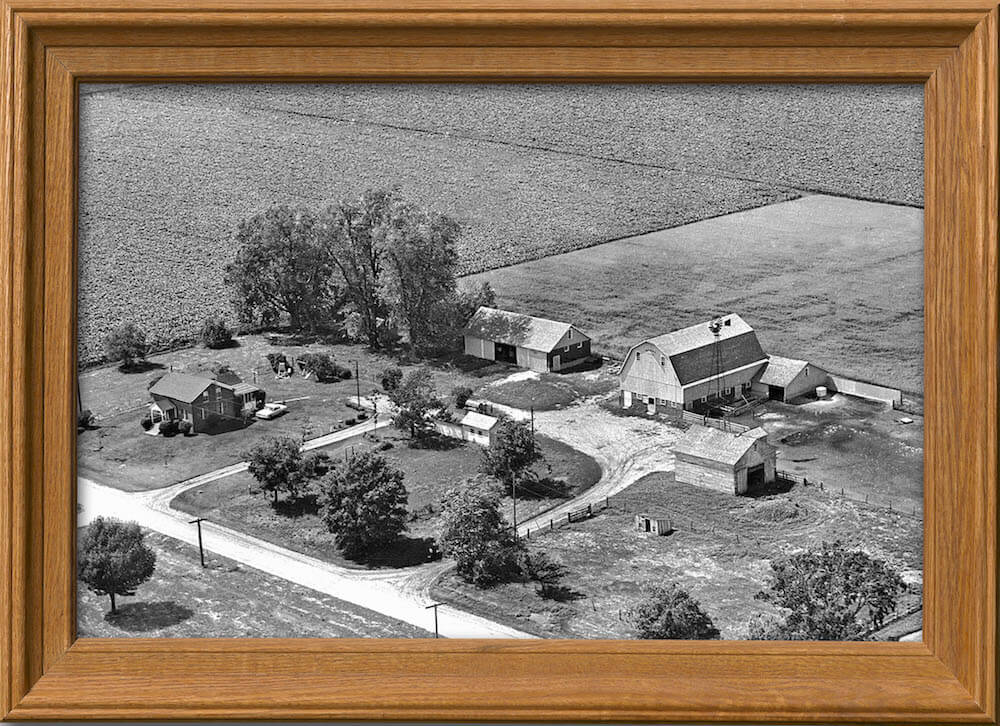 Light Oak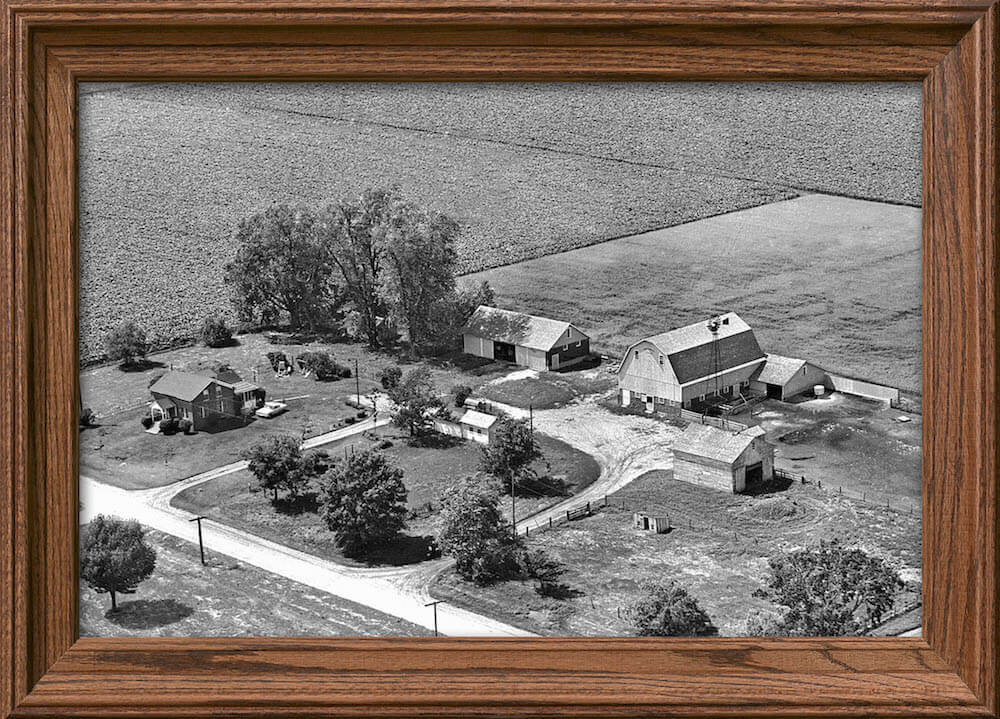 Cherry Oak
Our oak frames are expertly crafted in Michigan and make for a striking final display of your photograph. For these products, we use a unique, state-of-the art printing technology to create an archival quality enlargement. The photo is printed directly on a 100% natural wood fiber board that provides extraordinary resilience to dust, humidity, and light. Because of this special printing method, glass is not used in the framing process because it is unnecessary to protect the print.
Canvas Wrap
Our Canvas Wraps are genuine artist canvas, with 1-1/4" depth that come ready to hang and will make your photo stand out in any room. Choose to wrap the photo for a 3D look or bring the edges of the photo into full-view with a White or Black border.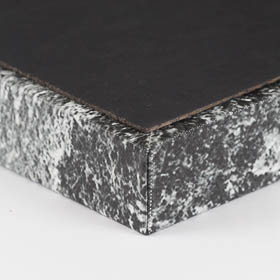 Finished Back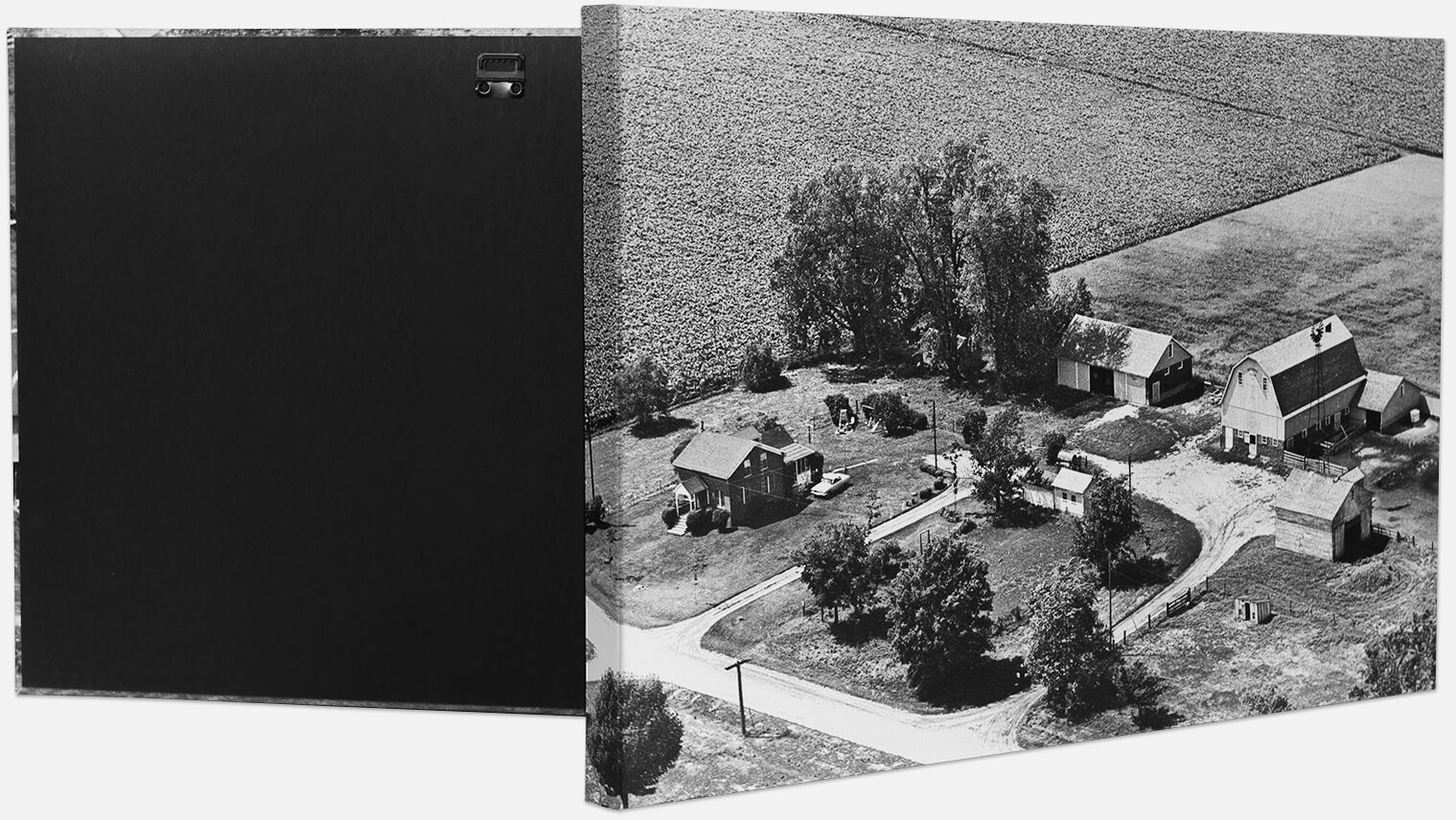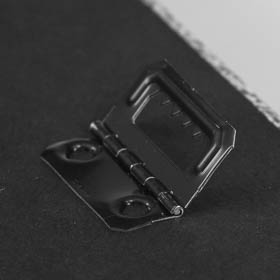 Ready to Hang
Canvas Wrap
Our Canvas Wraps are genuine artist canvas, with 1-1/4" depth that come ready to hang and will make your photo stand out in any room. Choose to wrap the photo for a 3D look or see more of the photo up front with a White or Black border.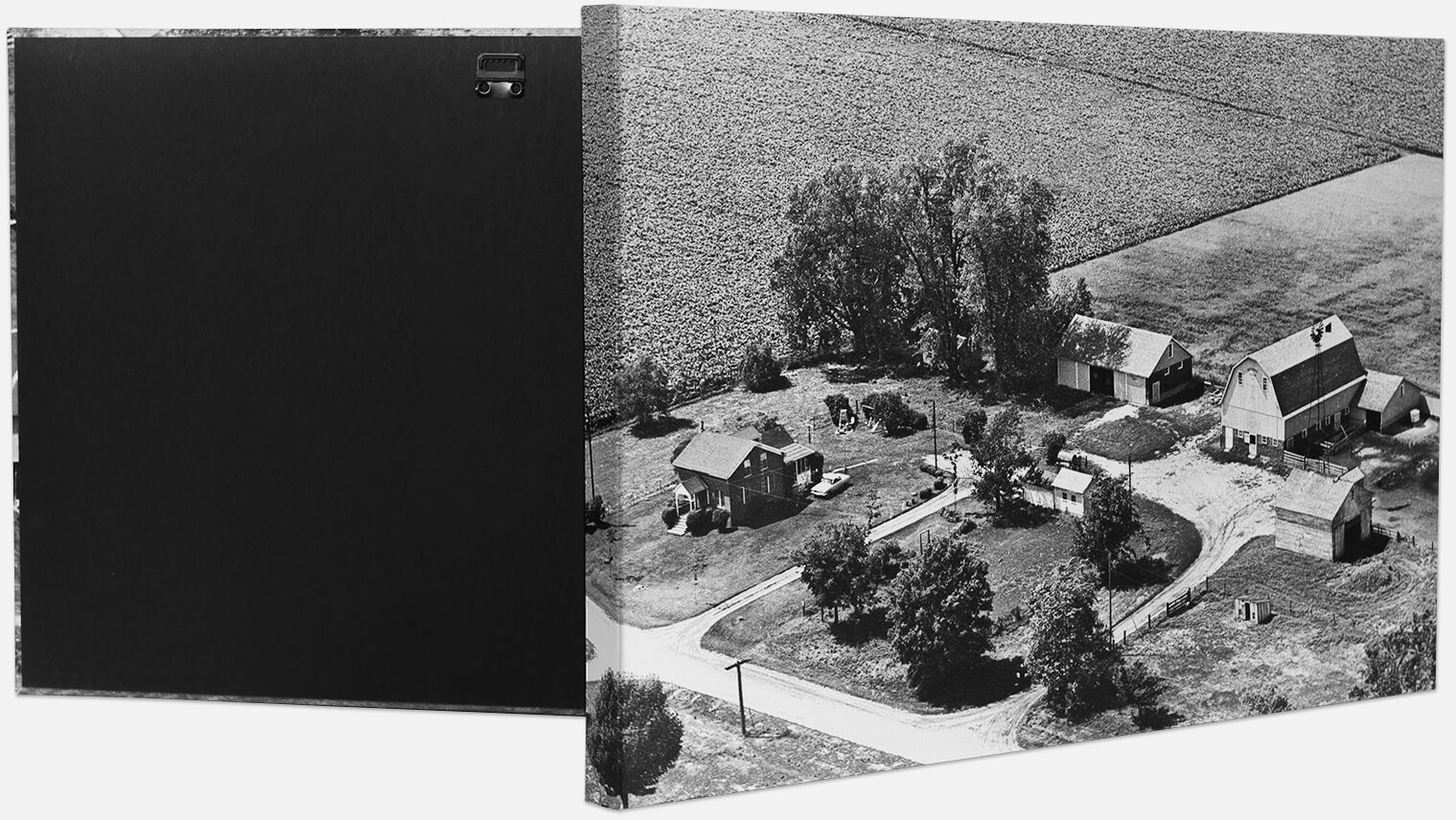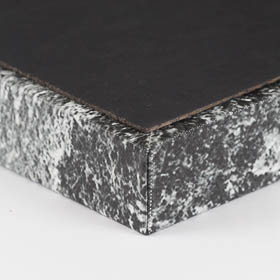 Finished Back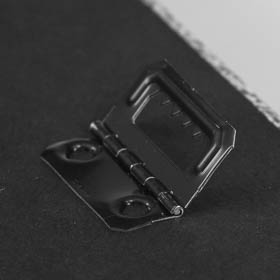 Ready to Hang
Photographic Print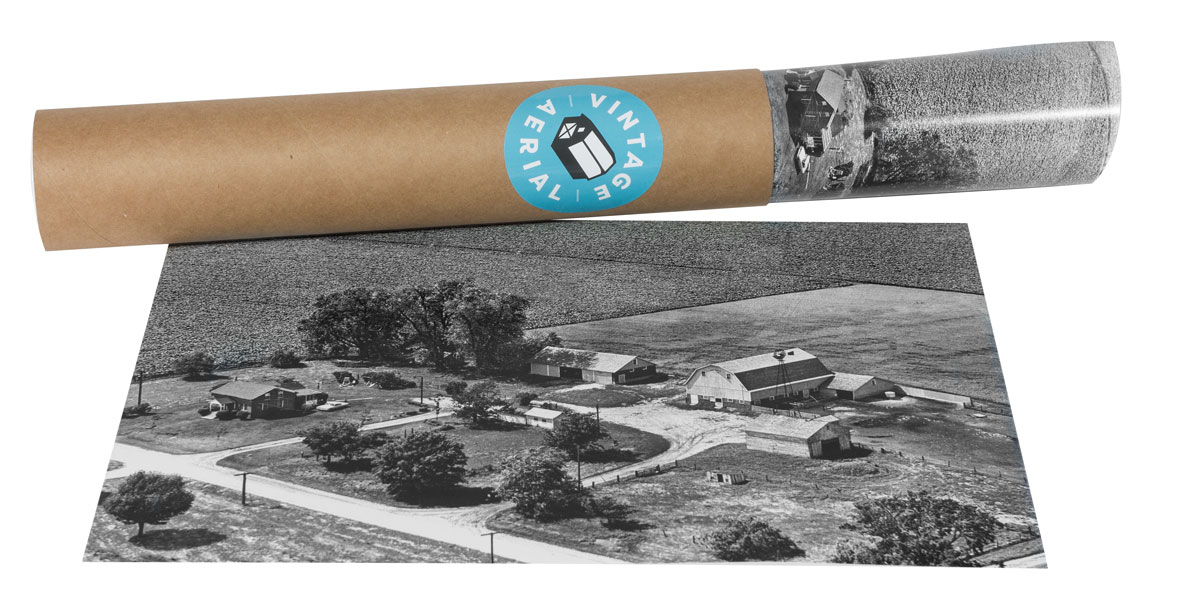 Photographic Prints are great options for do-it-yourself framing or scrapbooks. They are printed on long-lasting, professional-quality photographic paper and are available in 8×12" and 12×18" sizes.
Digital File
Digital Files are a versatile option for those who would like to print their own, use in craft projects, archive their photo, and much more! Digital File orders come with a personal-use reproduction license that allows you to print as many copies as you'd like on your own.
JPEG and Lossless TIFF (Technical Specifications)
Delivered via email within 2 business days
Personal-use reproduction rights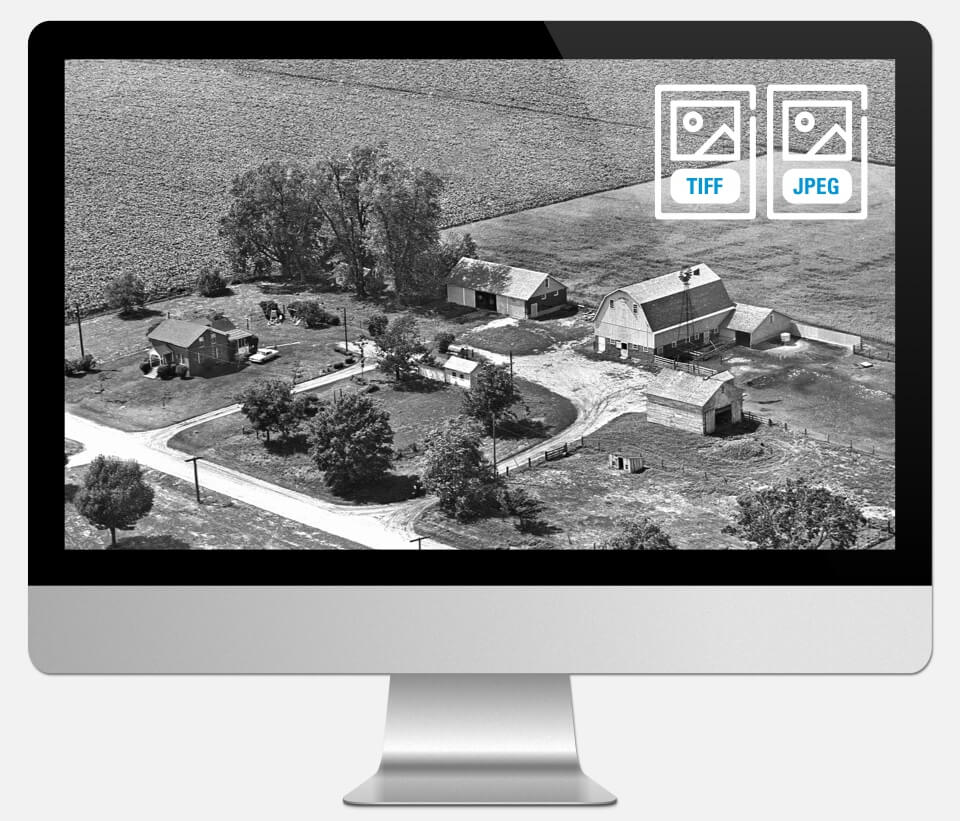 Professional Editing
After purchase, our high-resolution scans are professionally edited to bring out the natural beauty of each photo without disturbing its historical integrity: dust and scratches are removed, sharpening is applied, tonal curves are adjusted, and the image is rotated and cropped to fit perfectly.