We found 1 result for your search in 0.01 seconds: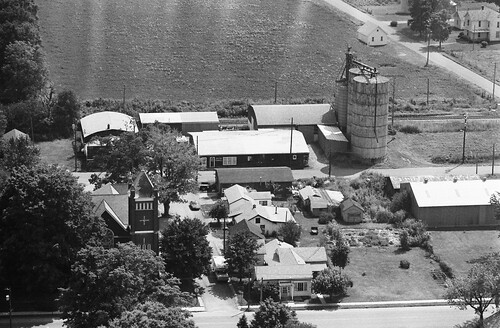 The grain elevators burned in 1967 and the business was not rebuilt. Yet it seems in 1980 there were still a couple of elevators still standing, since they are there in this picture.
Town of Dayton, Presbyterian Church, Ricks home with commercial building restaurant in front, lumber yard and elevator behind.
We have 435 rolls of film from Tippecanoe County. That's about 15,660 photos. 86% of our collection is searchable in this county. If you don't find what you're looking for, try browsing our entire archive.