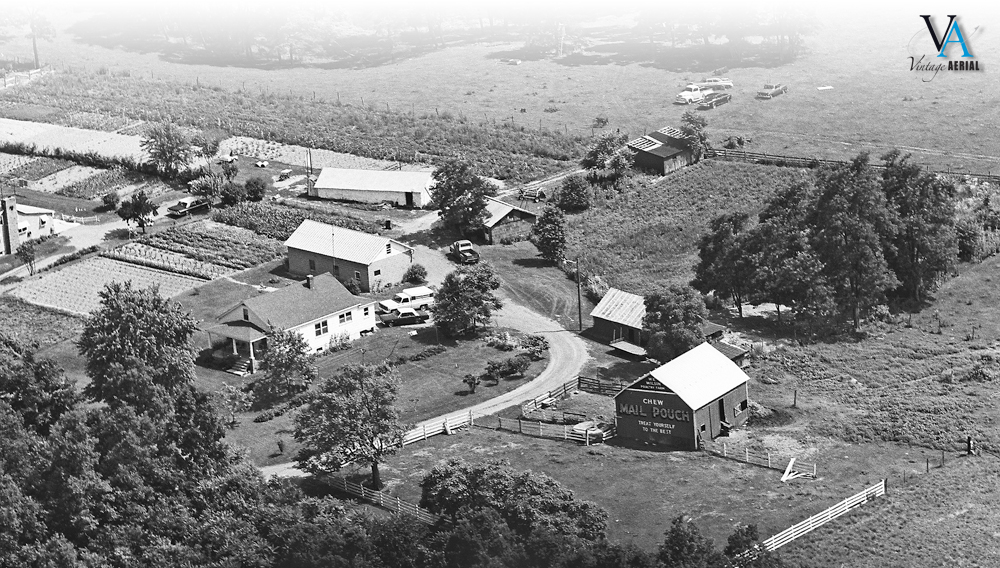 Today, we are excited to announce that nearly 385,000 aerial photos of West Virginia are now available to search and view online. West Virginia is nicknamed the Mountain State and the motto is "Mountaineers Are Always Free" sometimes displayed as the Latin phrase, Montani Semper Liberi. The state was named in honor of Queen Elizabeth of England. Tourism is the state's leading industry. For many years, coal was the leading industry.
West Virginia is considered the southern most northern state and the northern most southern state. Because of its location, West Virginia played a major role in the Civil War. Bailey Brown, the first Union soldier killed in the Civil War, died on May 22, 1861, at Fetterman in Taylor County. Weeks later the first major land battle in the Civil War, the Battle of Philippi, was fought between Union and Confederate soldiers on June 3, 1861. Two years later West Virginia was admitted to the Union on June 20, 1863, by a proclamation signed by President Abraham Lincoln.
On February 14, 1824, at Harpers Ferry, John S. Gallaher published the "Ladies Garland," one of the first papers in the nation devoted mainly to the interests of women. This focus on women's rights and interests continued throughout West Virginia's history. On May 10th 1908 the first Mother's Day was observed at Andrews Church in Grafton. A bit on the darker side but still an important change in the women's rights movement was the first federal prison exclusively for women in the United States opened in 1926. In 1928 Mrs. Minnie Buckingham Harper was the first African American woman to become a member of a legislative body in the United States.
West Virginia has a total of 3.7 million acres of farmland, consisting of around 23,000 farms averaging in size of about 157 acres. West Virginia's Agriculture industry has an economic impact of $806 million dollars per year. Hay, grown to feed the state's livestock, is the #1 crop, providing 2% of West Virginia's total agricultural receipts. Broilers (young chickens) are the state's #1 agricultural commodity, generating about 31% of West Virginia's total agricultural receipts. Other major crops of West Virginia are apples, peaches, soybeans, and tobacco. Our collection has aerial photos of many of these farms dating back to 1973!
We invite you to come and take a look at these homes and farms in our nearly 385,000 aerial photos of this great state. Home is the place where you became you. Find your way back!