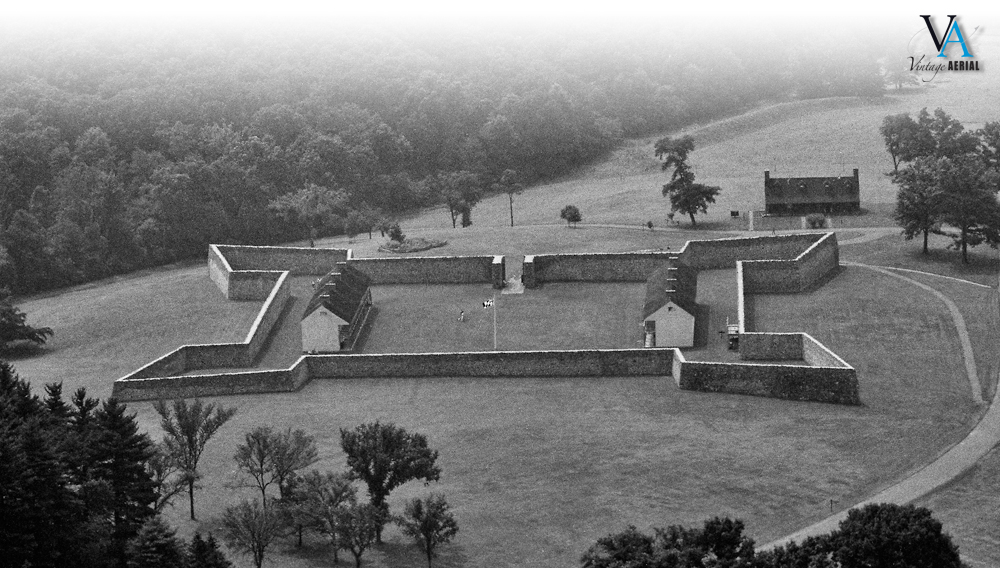 Today, we are excited to announce that nearly 250,000 aerial photos of Maryland are now available to search and view online. Maryland is often referred to as "Little America" and a great deal of our early history as a nation took place right here. In 1696 the King Williams School opened which was the first school in the United States. During revolutionary times Rockville was known as "Hungerford's Tavern" the name of its most familiar landmark. One of the first calls to freedom from British rule was heard at the tavern in 1774. Maryland is one of two states which gave up some of its lands to help build the nation's capital of Washington, D.C in 1790. Throughout the years there were a plethora of stories that directly contributed to forging a nation free from British rule. This is one of my favorites, On the morning of August 10th, 1813 residents of Saint Michaels having been forewarned of a British attack, hoisted lanterns to the masts of ships and in the tops of the trees. The height of light caused cannons to overshoot the town. This first known "blackout" was effective and only one house was struck and is now known as the "Cannonball House." One year later America's national anthem was written by Francis Scott Key. It is believed Key wrote the anthem on September 14th, 1814 while watching the bombardment of Fort McHenry in Baltimore Harbor.
Maryland's little-known nickname, "America in Miniature" comes from its agriculture being as diverse as that of the nation itself. As the state has grown in population, traditional dairy, grain, and livestock production, while still active, have given way to products more directly related to consumers. Poultry, nursery and turf production, seafood, dairy, corn, soybeans, racing and pleasure horse industries now dominate Maryland agriculture. 40% of its land is in agriculture covering over 2 million acres. This area is split into nearly 13,000 farms averaging about 160 acres each. Approximately 350,000 people, including nearly 6,000 full-time farmers, are employed in some aspect of agriculture, making it the largest commercial industry in Maryland. This agricultural industry contributes more than $17 billion in revenue annually. Many of these farms, home, and businesses that have contributed so much to Marylands economy and culture have been preserved in our collection.
We invite you to come and take a look at these homes and farms in our nearly 250,000 aerial photos of this great state. Home is the place where you became you. Find your way back!