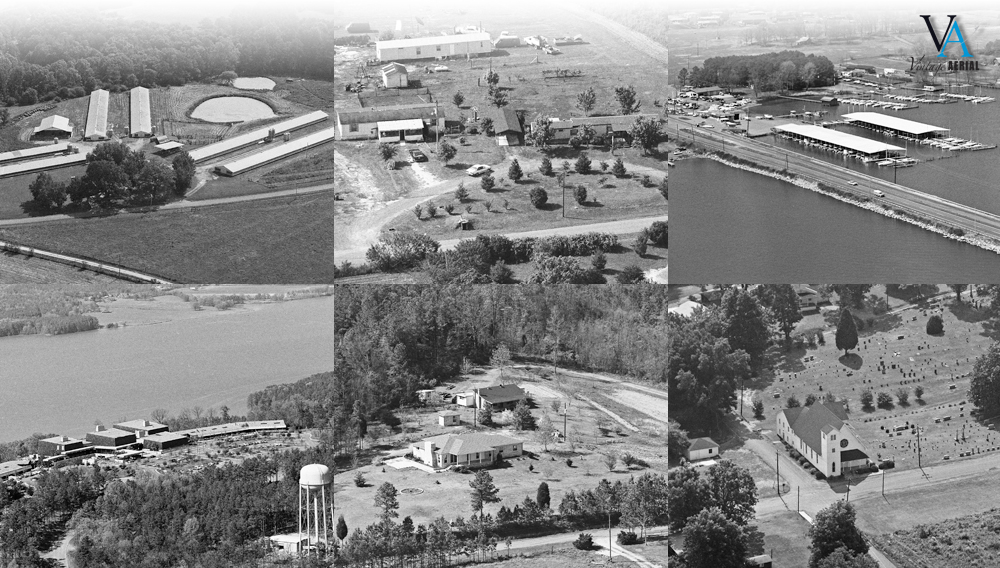 Today, we are excited to announce that over 316,000 aerial photos of Alabama are now available to search and view online.
The name "Alabama" comes from a combination of two Choctaw words: "Alba," meaning plants and "Amo," meaning picker. This name rings true as Alabama is one of the leading producers of cotton and produces 5.6 billion with its agriculture industry. While Alabama has many nicknames such as the "Heart of Dixie" or the "cotton state," none of them have been made official. Like many of the southern states, Alabama has a rich history from the first Confederate flag flown in 1861 to Rosa Parks' refusal to move from her seat on a Montgomery bus which helped spark a prominent civil rights movement. Throughout this history, there have been many prominent people to hail from Alabama. In 1880 Hellen Keller was born in Tuscumbia, an American author, political activist, and lecturer. Nat King Cole was born in Montgomery in 1919 known as the man with the velvet voice. In 1934 Hank Aaron was born in mobile and went on to beat Babe Ruth's home run record in 1974 with 715 home runs. People are the reason we at VA do what we do, famous or not the people who live in a community are what shape the landscape and culture. Aerial photos are a great way to get a glimpse of what it was like and who the people were that shaped our world. Here are just a few people who have found some meaningful history in our collection:
Alabama Agricultural Data
Number of Counties: 67 (Vintage Aerial has photos in 50!)
Population: 4,903,151
Farms: 48,500
Farmers: 19,114
Female Farmers: 6,374
Average Farm Size: 186 Acres
Total Farm Land: 9 Million Acres
Agriculture Receipts: $5.6 Billion
We invite you to come and take a look at these homes and farms in our collection of nearly 330,000 aerial photos of this great region. Home is the place where you became you. Find your way back!