I am excited to introduce the newest feature on VintageAerial.com: Albums!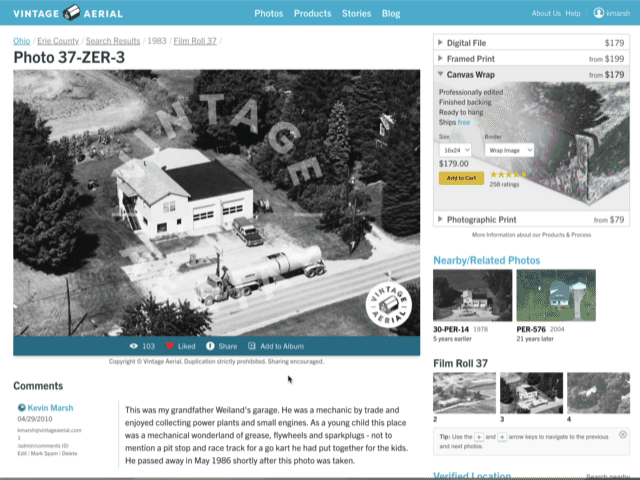 Albums allow you to group together photos from Vintage Aerial's extensive collection. Whether you are organizing photos by location, family member, topic, or another criteria, Albums make it easy to keep your favorite photos organized and accessible.
They're also a great way to share photos you find with friends or family. When you create an Album, you can also choose to make it Personal so only you can view your Album.
To add photos to an Album, simply navigate to the photo you want to add and click on the "Add to Album" button. Choose the Album you want to add the photo to, add an optional caption, and you're done! You can add as many photos as you want to an Album, and you can even create multiple Albums.
Albums are only available to registered users, but registration is quick, easy, and free.
We hope you enjoy this new feature, and invite you to give us your feedback!